Is it possible to be inducted to the Rock and Roll Hall of Fame and still be underappreciated? Or maybe just misappreciated. If any candidate qualifies, it's got to be Heart. The reasons to dismiss them are numerous. Some view them as a hard rock novelty. Some reduce them to an 80s arena-rock act. Some, perhaps unsurprisingly given the history of rock music and sexism, reduce the Wilson sisters merely to their gender. Even more distressingly, these same rationales are used in some corners to defend them. Heart needs no such reduction, however, as their best albums more than state their case for a place in rock history. While they had albums with bigger hits and bigger sales, their indisputable peak is 1978's Dog and Butterfly, an album that should silence any snickers at the band's enshrinement.
The sessions for Dog and Butterfly found Heart in a new position for the oft-troubled band: comfortable. Though their debut album, Dreamboat Annie, was a million-seller, the band had no time to enjoy their success, as their relationship with Mushroom Records soon turned into a nightmare. Despite the considerable success of Dreamboat and its huge hits "Crazy on You" and "Magic Man," the label refused to increase the band's recording rates, leading to the departure of the band's producer, Mike Flicker. The last straw for the band, however, was Mushroom's  placement of a full-page ad in Rolling Stone of the sisters in a bare-shouldered photo with the suggestive caption "It Was Only Our First Time," implying an incestuous lesbian relationship. After these shady dealings broke down the band/label relationship, Mushroom insisted on keeping the band under contract and declared they had no interest in releasing a second Heart album, effectively holding the band hostage. After a prolonged legal battle, the band finally won their freedom and signed with Portrait, a CBS subsidiary. Their struggles did not end there, however, as Mushroom retained all the work they had done for a follow-up and released it as the haphazardly-assembled Magazine a mere month before Heart planned to release their proper second album, Little Queen.  Despite the underhanded attempts at sabotage, Little Queen was a rousing success, with the band again achieving platinum sales and releasing their signature song, "Barracuda," a searing evisceration of Mushroom records' treatment of the sisters. Riding high off this success, and finally enjoying a stable label situation, the band made enormous strides of growth with their third long-player, Dog and Butterfly.
What makes the album the greatest of Heart's achievements is that it not only allowed the band to make a rare record with a stable lineup and relative label security, but also that the band simultaneously consolidated their pre-existing strengths and then showed considerable growth. The band gained what fame they had garnered through Zeppelin-derived hard rock, but from the start, they also showed considerable affinity for acoustic-based, folk-influenced songs as well. On Dog and Butterfly, the band separates these sounds by album sides, with the first (Dog) dedicated to the more rock-oriented songs and the second (Butterfly) acoustic-based. This polar approach is an easy way to end up with a record where all the songs blend into each other and the final product has little in the way of dynamics, but credit Heart for knowing they had their strongest batch of songs, one that could withstand being ghettoized and still pack a front-to-back punch. Both album sides expand their previous successes considerably, but do so with subtlety, taste and a musical dexterity honed with more time on the road.
The last of these points is the primary reason to recommend the "Dog" side of the record. Where a few of the rockers towards the end of Little Queen seem a bit undercooked, the band sounds tight, tough and road-tested on side A, with the arrangements to each song bursting with detail. Perhaps as a nod to this, the first song, "Cook with Fire" was recorded live at the Centroplex Coliseum in Memphis, complete with a hype-man introduction and crowd noise as the drums (including Indian and African percussion played by guitarist Howard Leese and bassist Steve Fossen) thunder out of the speakers. And if this is what the original lineup sounded like live, they must have blown the roof off the arena that night, since what the song lacks in depth, it more than makes up for in swaggering, pummeling thump. Drummer Michael Derosier, never much of a prior standout outside of "Barracuda," acquits himself especially well on this opening blast, steamrolling through the verses  only to explode into hammering, yet often jazzy fills in the choruses. The song is also an example of the considerable guitar chemistry between resident guitar hero Roger Fisher and the underappreciated and versatile Howard Leese that had provided the most interesting elements of past hits like "Magic Man." This synergy is especially noticeable when the two layer harmonics and ringing chords in the outro of the chorus or growl through the ending guitar breakdown. (Seriously, listen in phones where each guitarist is mixed in a separate ear and marvel at the chemistry. It was of rare quality.) Throw in some blues harp by Nancy Wilson and some typically powerhouse vocals by Anne Wilson, and you have a fierce introduction to their rock side.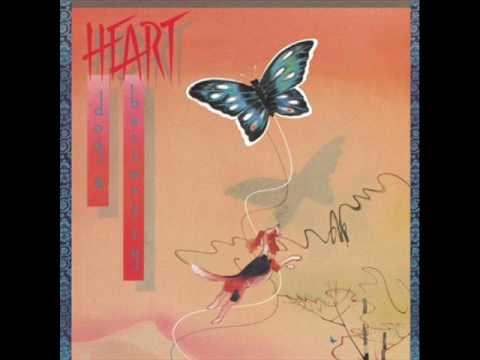 The songs in the middle of the "Dog" side are enjoyable and sturdy, but more notable for the tightness of the playing and the new directions in evidence for the band than for being standouts of their own accord. "High Time" is uncharacteristically streamlined and light in touch for a Heart rocker, presumably shooting for a bit more pop appeal, but still grounded in their tough twin-guitar attack. Fisher and Leese's interplay is sterling throughout, especially in the darker-tinged early instrumental break where they rattle off serpentine palm-muted runs. The song is also a hotbed of signature lush harmonies by the Wilson sisters and Leese, with some truly gorgeous wordless ahh-ing to be heard. Lyrically, the song seems informed by their recent label struggles as Ann sings, "I can see what you've been through; you've been bought and sold" but also is evidence of joy in their newfound security and musical growth, as the chorus declares "It's high time to break and take the freedom. It's my time to live like I feel." The following "Hijinx" is a more of a groove than a song, with Fossen and Derosier locking in to a funky pattern overlaid with a rare appearance of Nancy on slinky, spooky electric guitar. These two songs allow the band to stretch their legs and show off a few new tricks, but are really just a holding pattern before the record truly takes off.
"Straight On," the best song on the album's A-side by miles, is also easily one of the band's all-time strongest singles. Right from the opening notes, as the song falls together piece-by-piece, the song is an attention-grabber, as Fossen's outstanding, funky bass playing and Fisher's slinky guitar work are simultaneously menacing and ass-shaking. As the song moves into its extraordinarily catchy verses, arguably the definitive Wilson sister harmonizing kicks in to make the hair on your neck stand up. The song keeps shimmying and stomping right through the chorus as little touches like Nancy's strummed acoustic and a chorus-heavy picked electric guitar ring and Ann's purposeful yowl of "I'm coming straight on for you" lifts the song just a little higher. The taut, harmonized guitar solo between Fisher and Leese in between choruses is another highlight. The song's true transcendent segment however is its funky coda. The band rolls through an ever-modulating funk breakdown with a swagger worthy of James Brown, fading the "Dog" side out on a grace note.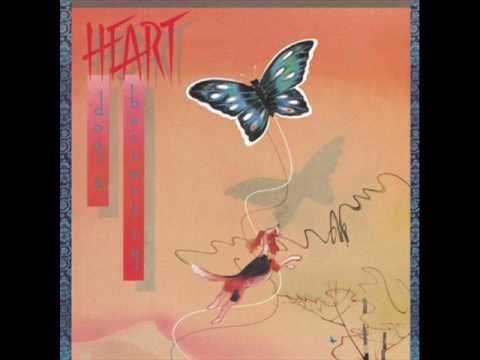 Despite the strength of the album's first half, the "Butterfly" side is where the record, pardon the pun, really takes flight. The title track opens this side with perhaps the best condensation of where the band's acoustic layering and sometimes vague, yet evocative, lyrical style could take them. Like the first three songs on the album's second side, Roger Fisher is entirely absent, allowing Nancy Wilson's layering of 6 and 12-string acoustic guitars to form the song's gorgeous musical texture. Even Howard Leese gets out of Nancy's way, as he switches to electric piano for the song, adding some smoky atmosphere. Lyrically, the song is one of their stronger efforts; while vague enough to allow multiple interpretations, Ann ponders the eternal, and often disappointed, human urge to reach and to strive. She tells of a moment in which she has lost hope, "Young world crashing around me, no possibilities of getting what I need" but is told by the "old man" that she should think of the dog who chases a butterfly, and never leaps high enough, but "Rolls back down to the warm soft ground, laughing and don't know why." The song's narrator then encounters a friend who is "wrestling with your desires – frozen strangers stealing your fires" and can think only of the old man's words to advise and comfort her friend. Enhanced by the pastoral, downright lovely tone of the music, the song is remarkably hopeful, promising that even as "We keep getting older, the world getting colder" that "We're balanced together, ocean upon the sky" in our eternal striving for more, falling down, and getting back up to strive anew. For a band who sometimes stumbled good-naturedly into pure hippie sentiment, this song rings much more true in its optimism and hopefulness.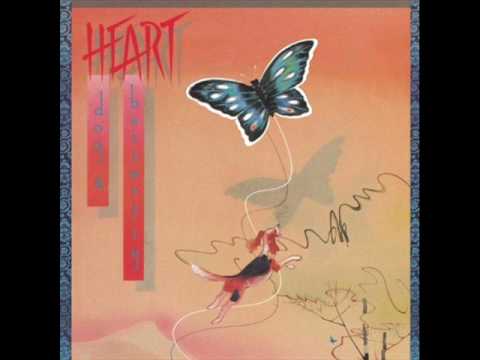 The gentle afternoon vibe of the title track gives way to the grandeur and drama of "Lighter Touch," a song that makes a night of fireside love and devotion ring with all the intensity of high drama. Some might call the string arrangement arranged and conducted by Howard Leese bombastic, but really, the most appropriate term is sweeping. The Wilson sisters were never artists afraid to be sincere, even when others might deem it hokey, and the song soars with the kind of grand, lovely rush that new love engenders. After all, what new lovers don't think theirs is an epic love for the ages? To that end, Howard Leese's taking of the forefront on the song's epic guitar solos (foreshadowing his six-string pyrotechnics in their later arena-rock period) only ratchets up the tension further. When Ann's descending vocal and Leese's guitar intertwine in a call-and-response when she sings "You and me don't need no chains since this feeling came to us" the effect is positively wrenching. Lyrically the song walks a fine line between flowery romanticism and cheap-romance novel sentiment, but for every stumbling "Held against your love, I am weak", there's a bit of imagery like "Before us now, our dream of love is playing, a butterfly rising from the flame." The final effect is grand and rather beautiful.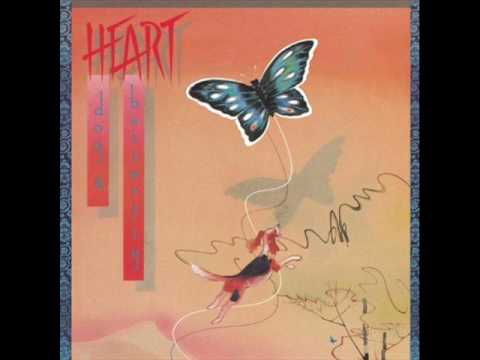 This night of romantic intensity gives way to perhaps the greatest showcase for Nancy Wilson on any Heart album, the stunningly gorgeous, blissful, possibly post-coital haze of "Nada One." Most Heart records contained one song on which Nancy sang lead, and none of them were ever as perfect a fit for her breathy, gentle voice as this subtly dynamic acoustic ballad. The song is also a tremendous showcase for her trademark alternating between gentle strumming and intricate picking on layered acoustic guitars, the engineering of which deserves special recognition, as, especially in headphones, the guitars are so crisp and cleanly recorded that they sound like they're in the room with you. The song sounds like the aftermath of blissful love, as Nancy sings "Moonshone silver in your eye, shown on my midnight blues from the sky. Paint the night with love til the burning sun. We see the colors run." Leese's string arrangements enter the song around this point, less showy, but perhaps even more ethereal and gorgeous, with long, sustained chords swelling in the mix as she sings "Morning comes down on me wandering through the endless streets" like the first rays of the sun washing over the new day. On any other album, this song would be a fitting closer, but Dog and Butterfly saves its best song for last.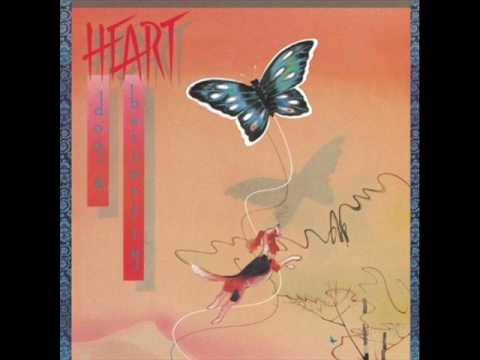 The final song on Heart's best record, fittingly, might be the single best song the band ever recorded. "Mistral Wind" is evocative and poetic without being cloying. Complex and instrumentally impressive without meandering. Epic without being corny. It is a showcase for all of Heart's greatest strengths and none of its weaknesses. The song opens with an ominous, yet strangely lovely acoustic guitar figure full of odd intervals, setting the scene cinematically for Ann to sing a lyric of nautical metaphor that stands in perfectly for both romantic longing and desperation for artistic inspiration. "No wind when I took the watch. My ship was still and waiting. I lay on the mirrored sky, a restless sailor…waiting" she sings desperately and wistfully evoking silent doldrums, until she intones "I closed my eyes and said the words of will for the gentle breathing that moves the seas, makes my sails fill." As she concludes this line, layers of Fisher's guitars, both acoustic and electric wash over the song in a gorgeous evocation of the wind the narrator awaits and she sings "Whisper waves cloud the glass, awake at last like a lover. It rushed around me, talking sweet…roll over, roll over, roll over." Steve Fossen's bass, which enters at the beginning of the verse, walks up in an ascending pattern as Wilson coos "In my ear, he blew his name. It sounds so strange, but I heard it plain: mistral wind." The song, which has been all coiled suspense, then kicks up with a phase-shifted drum fill and Roger Fisher's crunching electric guitars, still maintaining the song's dark, off-kilter mysticism even at full volume, with Wilson leaping up and octave to howl her vocal. The song is probably Fisher's shining moment as a guitarist; listen between the vocal lines in the verses as he tears off searing leads matching Ann's intensity punch-for-punch. After the narrator is granted her wish with the gusting sweep of the mistral wind, she realizes that getting what you want isn't always an easy ride: "I have always held the wheel but I felt the wind steal my power, let it spin me around, lose my course." Yet, this wild and uncontrollable force drives her (and the band in this metaphor) to their greatest heights, as she sings "It showed me the way to the deepest mountain, too high and beautiful to be." Wilson's last skyscraping vocal is also one of her most memorable lyrics, "I sigh your name across the empty water. You made a crazy dreamer out of me." After this, the band takes over and every bit of growth in their career leads them through the outro of the song, where ever-changing layers of Fisher's electric guitars, some with just a hint of phasing, and Nancy's ringing acoustics play off each other. Then in a final burst the song blasts into an electrified version of the opening guitar line and subsides softly into ethereal picking and soft piano chords from Leese as the record dissipates like the aforementioned wind.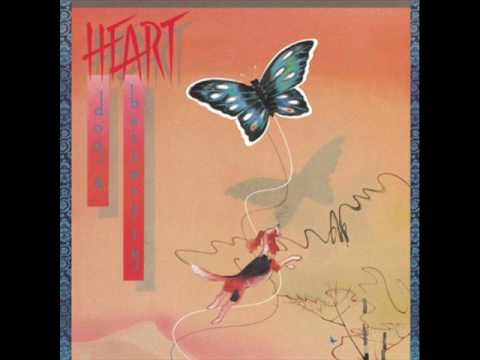 Whether Heart could have topped the career-peak of Dog and Butterfly, we can only speculate, as the album was Roger Fisher's last with the group. Upon his departure, and the soon-to-follow departure of the original rhythm section of Fossen and Derosier, the Wilson sisters started to streamline their sound into something progressively more slick and pop-friendly, as their unique three-guitar attack became out of reach. Perhaps the shift was for the best, as the band's unique original blend of hard rock and gentle folk was crystallized at its most perfect in 1978, and may simply have been too good to improve on, but it's hard not to wonder if the dismissive assumptions about Heart's merits would be less prevalent if the band had released a few more albums of this caliber. As it stands, any time someone writes off these members of the rock hall as a hair band or a Zep rip-off, this little bit of perfection will await them in the discount bin of their record store, just waiting to convert another fan to the magic of the Wilson sisters.
Tags: feature, heart, history 101